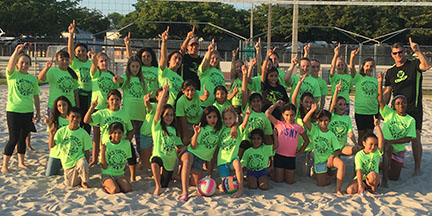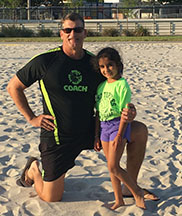 In 2009, the Florida school system cut their budget drastically. In that cut, they did away with middle school volleyball. My eldest daughter just got done with middle school and was playing in high school. I was tremendously disappointed that they could be cutting out sports programs. After all, these are the things that keep kids out of trouble and teach them life lessons.
So, I went to the school and volunteered to coach the team for free. I was declined. They said that other schools did not have coaches and they came up with excuse after excuse. I was outraged. In-stead of getting mad, I decided to start my own volleyball club specializing in beginner players. Thus, Sand Turtles Volleyball was born.
So, in 2009, my family and I worked at starting the first city-sanctioned volleyball league in Coral Springs, FL. There was an immediate market and the business has grown tremendously. Since then we have grown into 4 cities with 7 coaches and well over 100 students each session.
We feel it is a privilege to be involved in this sport. Sand volleyball has evolved. Not only is it fun to play, but it requires very little equipment. This manual is your chance to take advantage of this growing industry and profit from it while giving back to the community.
954.345.0500 | markl@creationnetwork.com
Beach Volleyball Lessons: Coral Springs, Coconut Creek, Boca Raton, Lighthouse Point, Broward County